I'm a senior editor at the Stanford Graduate School of Business. Before that, I was the deputy editor (magazine) of Mother Jones, where I worked in several editorial roles between 2003 and 2021.
Among the many pieces I've edited was Shane Bauer's 35,000-word account of his four months working as a private prison guard, which received a National Magazine Award and several other awards. I was also part of the team nominated for a News & Documentary Emmy for the multimedia package that accompanied the article.
I'm also a writer and data journalist. My work often reflects my knack for obsessive research and creative execution, as well as my eye for unusual subjects. I recently uncovered emails that show what happened when right-wing radio host Michael Savage was put on the board of San Francisco's Presidio. In 2014, I wrote an investigative feature that uncovered a forgotten murder case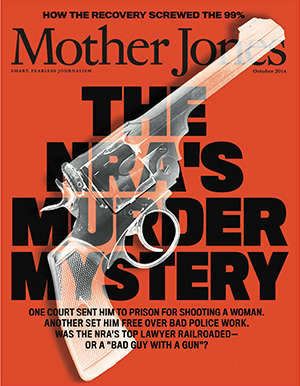 involving the then-general counsel of the National Rifle Association. In 2011, as part of an award-winning collaboration between Mother Jones and UC Berkeley's Investigative Reporting Program, I analyzed data on more than 500 federal terrorism cases to help create visualizations and an online database. I also enjoy writing about historical topics, such as a children's crusade against squirrels, Berkeley's "garbage war," and the CIA's psychological profiles of dictators. I've picked up some awards for my solo projects and collaborations. Check out some of my favorite clips and data projects.
My work has been published by the New York Times, Atlas Obscura, Salon, Frontline/World, California, the San Francisco Chronicle, the East Bay Express,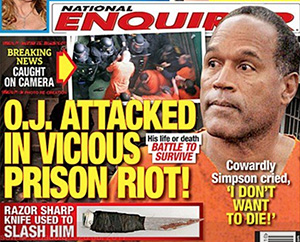 Meatpaper, and the San Francisco Bay Guardian. My radio stories have aired on KQED's The California Report, Marketplace, Mother Jones' Bite podcast, and B-Side (an early proto-podcast). One of my photographs ended up on the cover of the National Enquirer. (How it got there is a weird glimpse at how actual fake news is made.)
I attended the UC Berkeley Graduate School of Journalism, where I taught a section of J200: Reporting the News in fall 2017.
I'm a fifth-generation San Franciscan (go ahead, call it "Frisco") living in self-imposed exile in the East Bay. In my free time, I read comics, stalk dead people, and amuse myself by making things like the quasi-annual Blue Angels survey, and the West Marin Sheriff's Calls Bot. I occasionally tweet.
Drop me a line here.